Lenoir Woman Files for School Board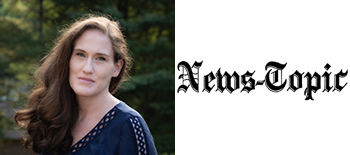 A sixth candidate has joined the race for three seats on the Caldwell County Board of Education.
Sarah Greer Koenig, 39, of Lenoir is a former nurse who now works as a Guardian ad Litem advocate, a trained community volunteer who represents the needs of children in the court system. She also serves on the North Carolina PTA Board of Directors and is the mother of two Caldwell County Schools students.
Koenig said she was inspired to run after receiving encouragement from friends and colleagues in the school system who felt she should take a more active role in Caldwell County education.
"This is something that my family and I have prayed really hard about before deciding to file as a candidate. I spend a large portion of my time volunteering in the schools, and as a result I have a unique perspective on the topics concerning today's youth and the concerns of parents and educators," she said. "I feel that it is now time to have representation that speaks on behalf of the current parents of students in the Caldwell County Schools."
Koenig believes the board should shape school system policies according to what is best for the majority of its constituents. She said that her role as a Guardian ad Litem and her experience working with parents, students and teachers on the PTA board will be an asset.
Koenig joins incumbents Ann Edwards and Darrell Pennell and newcomers Christopher Becker, Daniel Holman and Mike Vincent in the race.
The deadline for candidates to file is Aug. 10 at noon.

Read Official Article Here